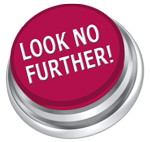 We offer a wide array of tapes from various well known manufacturers.
We can have the size of tape you need custom slit or die cut to your specifications.
Single Coated Tapes

Aisle Marking Tapes
Anti-Slip Tapes
Box Sealing Tapes
Cellulose Tapes
Cloth Tapes
Cotton or Synthetic Tapes
Duct Sealing Tapes
Electroplating Tapes
Electrical Tapes
Emi/Rfi Shielding Tapes
Fibreglass Tapes
Filament Tapes
Flame Resistant Tapes
Flatback Tapes
Foam Tapes
High Temperature Tapes
Kapton

®

Tapes
Masking Tapes
Metal Foil Tapes

Aluminum Tapes

Paper Tapes
Packaging Tapes
Plating Tapes
Polyester Tapes
Polyethylene Tapes
Printed Tapes
Protective Tapes
Removable Tapes
Slick Surface Tapes

Film Tapes
PTFE Tapes
Teflon

®

Tapes

Strapping Tapes
Stretchable Tapes

Double Coated Tapes

Adhesive Transfer Tapes
Double Coated Foam Tapes
Hook & Loop and Dual Lock

®

Tapes
Gasket Bonding Tapes
Removable and Repositionable Tapes
Thin Double Coated Tapes
VHB - Very High Bond - Tapes

---

Accessories

Tape dispensers
Tape Applicators

---

You have a question?

Do not hesitate to call us!